Thank You For Visiting Our Website.
If you have any questions, comments, or
if there is anything we can assist you with in
preparing for your party or event please contact us.
We would love to Impress Your Guests!
Know Someone Planning A Party...
Contact Info:
Impress The Guest
PO Box 1094
Pearl River, NY 10965
Phone: 845.201.8317
Fax: 845.230.8786
info@ImpressTheGuest.net
Payment Info:
Please mail signed contract with deposit to:
Impress The Guest
PO Box 1094
Pearl River, NY 10965
Checks payable to: Impress The Guest
A reservation is not booked until signed contract is received, deposit is processed and date and time are confirmed. Date and time are first come, first served, with paid deposit only.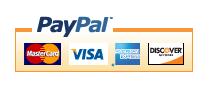 Ask your party coordinator for an invoice.

Impress The Guest
offers party items online to help you create
memorable events & enhance your themes.
Browse our unique selection of novelties,
accessories, gifts and favors.
LINKS:
You will always get the best rates booking directly with us through our site...
Though we are affiliated with the following booking agents & planning sites:
Please Click On This LINK To Fill Out An Entertainment Request Form.